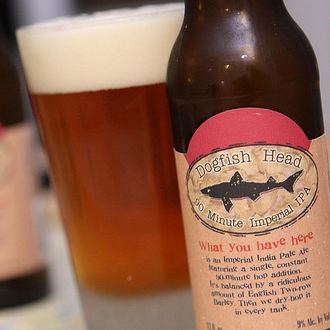 Brewery

Dogfish Head

ABV

9%

IBU

90
This is an awesome beer. It was first released in 2001 and in ever year gained a large following and attention; Esquire magazine called it the best beer in America.
Enjoying the 90 Minute out the bottle is great, but enjoying this brew from a glass sniffer is awesome, it really helps you take in the character.
The 90 Minute IPA is a hoppy beer balanced by a sweet and malty counterpart.
Ad blocker interference detected!
Wikia is a free-to-use site that makes money from advertising. We have a modified experience for viewers using ad blockers

Wikia is not accessible if you've made further modifications. Remove the custom ad blocker rule(s) and the page will load as expected.